Bypassing the Windows activation limitations to obtain a working machine.
Introduction
Many laptops and PCs vendors no longer supply machines with recovery media, but instead provide recovery partitions from which the purchaser is expected to create/burn their own recovery DVD. Typically such self burned recovery DVDs are also prone to damage, forcing the user sometimes to rebuild the machine from other media if the hard drive becomes corrupted. Sometimes it results in the machine becoming locked out by the windows activation screen, despite having a correct and valid licence.
Background
A newly restored hard drive from a Toshiba A200 laptop (which was licensed to Vista Home Premium), was then installed into a Toshiba Tecra M10-1CD laptop licensed to Vista Business.
The Windows Activation alert screen
After the disk was inserted, Windows then completed some installation processes and after a while Windows displayed the activation prompt.
One of the displayed options is "Access your computer with reduced functionality", when selecting this option Internet Explorer appears on a blank background. The computer used for the test bed did not have its network drivers loaded, so it was unable to connect to the Windows website.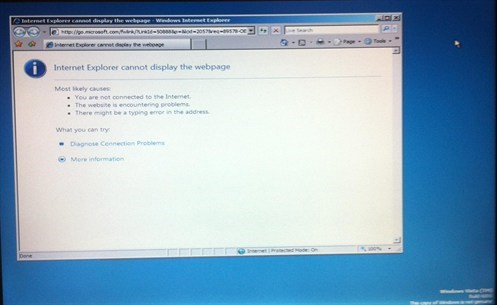 By typing as an address "c:/windows/system32/cmd.exe", you can run a DOS shell. Or you can just type c: to browse the local hard drive, and run other programs.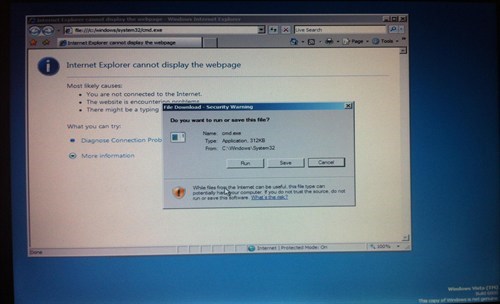 After clicking twice the command shell is displayed.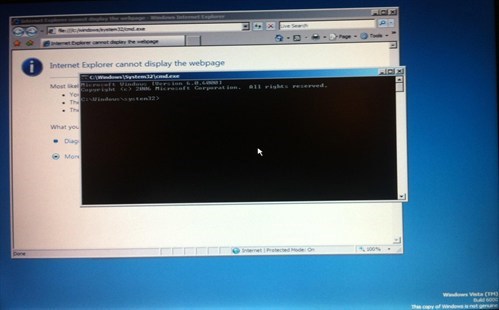 Within the command shell, type "explorer" and press return to bring up the Windows Vista desktop. And after some more configuration, a functional Vista desktop was displayed.
Next the LAN driver had to be installed which was downloaded to a USB stick, this got Internet connectivity working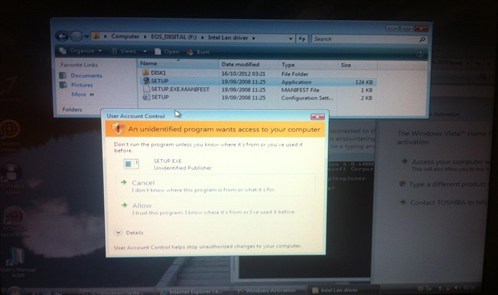 With Internet connectivity working then click on the Start button, and in the Start search box type in "slui.exe 3" and enter the matching key for the operating system type (Business, Home Premium etc).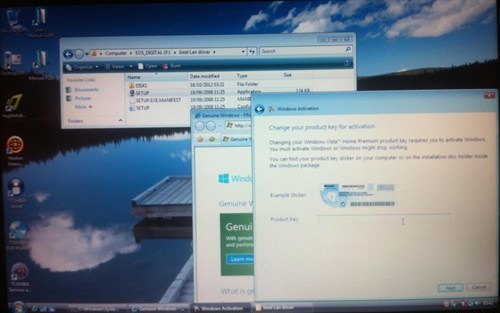 The entered key is then checked online with Microsoft, and if successful the machine will be activated. (Though not sure how long the activation period will last?)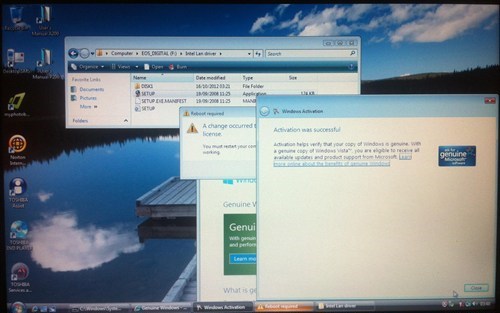 After a reboot a successful Windows activation was reported.