NCSC IT Health Checks by ProCheckUp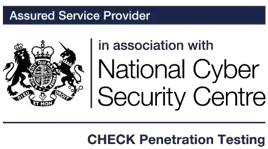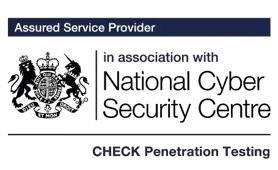 As an esteemed NCSC-approved CHECK company, ProCheckUp proudly holds accreditation to perform IT Health Checks (ITHCs) tailored for HMG and CNI environments. Our commitment of over 14 years in routinely executing ITHCs, combined with our meticulous methodologies and strict adherence to CHECK requirements set by NCSC, positions us as a trusted partner in cybersecurity.
We cherish the partnerships we forge with our clients, recognizing their pivotal role in elevating security standards for HMG/CNI departments. The CHECK system epitomizes the gold standard in audits, ensuring that environments undergo rigorous assessment by a certified provider.
Our Approach
Tailoring each engagement to the unique needs of our clients is paramount. If you're unclear about the components of a CHECK audit, ProCheckUp is at the ready to assist in defining the scope of ITHCs. This guarantees comprehensive coverage, offering a lucid insight into your environment's security landscape and facilitating any ongoing accreditation endeavors.
Deliverables
Upon concluding an IT Health Check, you'll receive a detailed CHECK-standard technical report. This document elucidates all identified vulnerabilities, recommends actionable remediation strategies, and encapsulates critical security concerns in an executive summary. For an in-depth look into the contents of our reports, click here.
To provide clarity on the ramifications of each identified vulnerability, both CVSS scores and ProCheckUp risk ratings are furnished. Importantly, any high-severity vulnerabilities will be promptly communicated to the designated client contact, empowering them to undertake swift corrective actions.
Get Started
For an in-depth understanding of how ProCheckUp's NCSC IT Health Checks can fortify your security posture, please contact us.contact us