Office Assistant Vacancy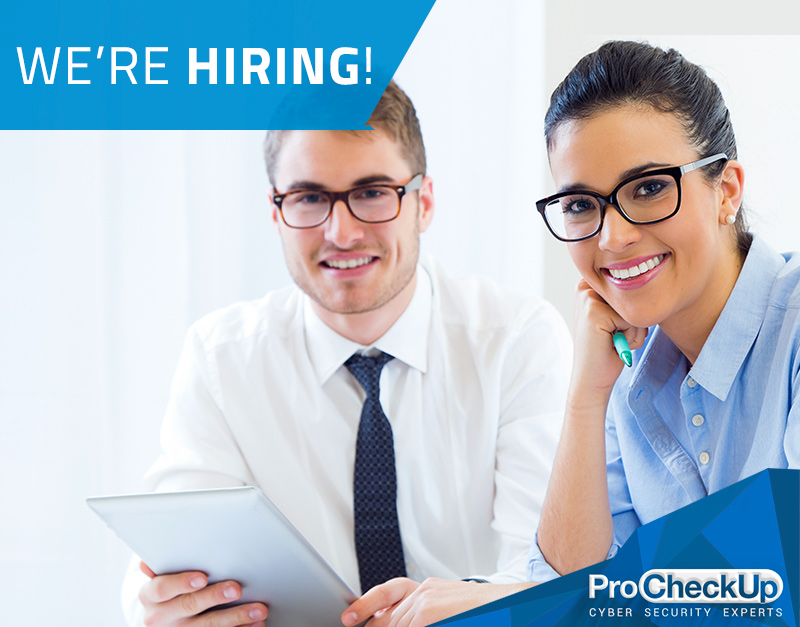 Salary: 22-28K (Experience based) Full time
Location: London Office, Near Tottenham Court Road
Reports to: Resourcing Manager
Duration: Permanent, subject to passing probation
ProCheckUp are looking for a self-motivated individual to join their dynamic team. We are a fun and sociable company based in London, offering security consultancy services.
Essential Skills and Experience
Excellent written and telephone communication
Excellent grasp of grammar and spelling
Experience with relationship building
Highly organised and self-motivated
Comprehensive knowledge of Microsoft Office suite
Desired Skills and Experience
Customer relations experience
IT sector experience
Previous use of CRM system – SalesForce
Educated to Degree level
Core Role
Quality assess technical reports and proposals – utilising grammar skills
Managing the testing schedule – adding/amending bookings
Supporting the Sales, Marketing and Finance team, such as processing work orders, invoicing, customer orders and ensuring everything in place for the start of testing,
Update and Cleanse Data – CRM system (SalesForce)
Booking travel arrangements
Answering the phone
Organising post – assisting Finance Manager
Accommodating internal meetings inc minute taking
Ad-hoc Duties
Holiday cover for non-technical team and Resourcing Manager, including collecting required documentation from clients and general client relations.
Helping sales operations including arranging scoping calls, maintenance of contracts, days used etc.
Assisting with marketing campaigns and events
Updating and responding to Twitter and social media feeds. (subject to authorisation)
What can ProCheckUp offer the right candidate?
* Career progression.
* Competitive remuneration package.
*Support and backing from a successful, well-funded UK security consultancy.
To apply please send your CV to info@procheckup.co.uk